September is going to be the biggest month of releases for Netflix so far, at least in the originals library. There are many new TV series, movies, documentaries and stand-up specials all flying the original banner coming in September 2018.
Are you looking for a way to spend the September?
Then get ready for spend your time with a whole new round of great Netflix programming in this September.
There's so much heading to Netflix in September that it's hard to keep track of everything, so here rounded up the best new releases to look forward to next month. Here are the best TV series and movies coming to Netflix in September 2018…
What's on Netflix in this September
Atypical – Season 02
Atypical is a coming of age story that follows Sam, an 18-year-old on the autistic spectrum as he searches for love and independence. While Sam is on his funny yet emotional journey of self-discovery, the rest of his family must grapple with change in their own lives as they all struggle with the central theme: what does it really mean to be normal? Look for it on September 7.
Iron Fist – Season 02
Danny Rand returns to New York City after being missing for years, trying to reconnect with his past and his family legacy. He fights against the criminal element corrupting his world around him with his incredible kung-fu mastery and ability to summon the awesome power of the fiery Iron Fist.
Iron Fist first season has the unfortunate legacy of being the worst-reviewed Marvel show on Netflix so far. But that hasn't stopped the titular character from showing up in the team-up series The Defenders or from booking a second season of his standalone show.
Will the new season manage to rise above the rocky foundations laid out in its first outing? Fingers crossed. Find out when Iron Fist – Season 02 returns on September 7.
American Vandal – Season 02
American Vandal is a half-hour true crime satire that explores the aftermath of a costly high school prank that left twenty-seven faculty cars vandalized with phallic images. Over the course of the eight-episode season.
Anyone didn't think it was possible, but American Vandal is getting even more meta in season 2.
In the season 2, a nefarious individual calling themselves the Turd Burglar is spiking the cafeteria food and giving all the students diarrhea. But the line is blurring between fact and fiction. From students watching the first season on Netflix to emails between Netflix and the made-up documentarians who "investigated" the original crimes, American Vandal season 2 plunges so deep into parody that it's even parodying itself. Get caught up in the mystery on September 14.
Bojack Horseman – Season 05
BoJack Horseman was the star of the hit TV show "Horsin' Around" in the '90s, now he's washed up, living in Hollywood, complaining about everything, and wearing colorful sweaters.
For four seasons of horseplay and nihilism, BoJack Horseman has alternately stunned, broken, and uplifted audiences. The story of a has-been sitcom star who's still trying to chase the dream in Hollywood, it's the kind of show that plays like a comedy, only to sneak up on you with painfully introspective insight into the world at large. One minute you're laughing at a drunk cat, and the next you're wishing you'd called your father more when you had the chance.
What can we expect when season 5 lands? Honestly, with BoJack Horseman there's no telling, so we'll all have to wait until September 14 to find out.
Maniac – Limited Series
Two strangers are drawn to a mysterious pharmaceutical trial that will, they're assured, with no complications or side-effects whatsoever, solve all of their problems, permanently. Things do not go as planned.
Cary Joji Fukunaga, the mastermind is behind True Detective and the screenwriter of It, is helming the series, which promises a dark journey into the human psyche. Make all the Superbad jokes you want — Maniac looks like a hell of a ride. Check it out on September 21.
The Good Cop
The Good Cop marks the streaming service's first foray into procedural crime shows anchored by quirky, off-kilter detectives. Think network procedural like Monk, Psych, and Castle. In fact, The Good Cop comes from the creator of Monk, the long-running USA series about an obsessive-compulsive detective. If The Good Cop packs the same charm and wit, it's bound to be a new hit for Netflix.
The series stars Tony Danza and Josh Groban as a father and son, both of whom are NYPD cops. Well, the father used to be, at least — until he was kicked off the force and sent to jail for seven years. Now, his son is a straight-laced, by-the-book detective who's trying hard to stay away from the corruption that landed his dad behind bars. Look for it on September 21.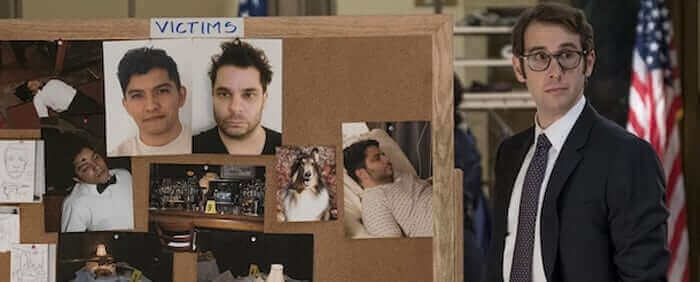 Norsemen – Season 02
Set in 790AD, Vikingane features the daily challenges of people living in a small Viking village, from power struggle, brother rivalry, gender equality, to betrayal and friendship. "It's the story of people from our time, but living during the Viking era. Of course everyday choices have far more dramatic consequences and that makes for great comedy material.
Still, every graveyard statistically has one live burial clawing for the surface, and in 2018, that hapless not-yet corpse is Norsemen. On the surface, it's a spoof of shows like Vikings and Game of Thrones, but watch a little longer and you'll find so much more than that. In the same way that Monty Python and the Holy Grail mocked the general time period of feudal England with a completely original comedic voice, Norsemen loosely targets the Viking era with its own characters, storylines, and surprisingly rich production design.
It's not a comedy style that will resonate with everyone, but with season 2 heading for Netflix on September 26, you'll have plenty of time to give Norsemen a chance. You might just find a new favorite comedy.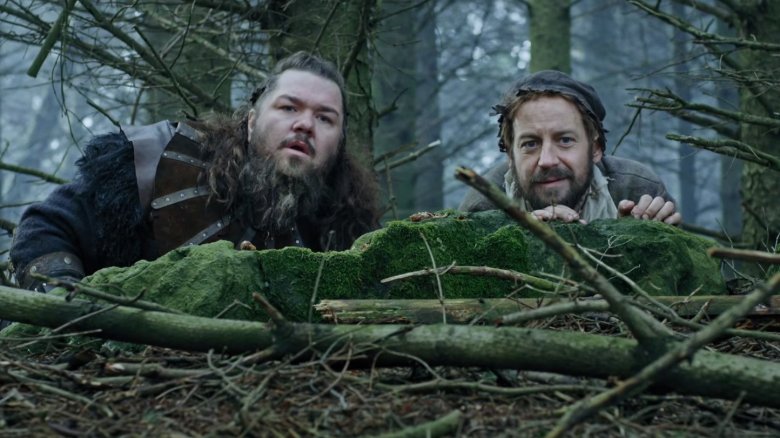 Hold The Dark
Retired naturalist and wolf expert Russell Core journeys to the edge of civilization in northern Alaska at the pleading of Medora Slone, a young mother whose son was killed by a pack of wolves. As Core attempts to help Medora track down the wolves who took her son, a strange and dangerous relationship develops between the two lonely souls. But when Medora's husband Vernon returns home from the Iraq War, the news of his child's death ignites a violent chain of events. As local cop, Donald Marium, races to stop Vernon's vengeful rampage, Core is forced on a perilous odyssey into the heart of darkness.
Westworld's Jeffrey Wright stars alongside Alexander Skarsgard and Riley Keough. Look for Hold the Dark to hit Netflix on September 28.
Above are not the only things coming to Netflix in next September. Those are best and there are more that didn't mentioned here.
Hope you enjoy your September with these Netflix hits.